Spring Break Camp 2018!
We are offering 2 Rock Camps this year for spring break at the studio in North Burnaby
Battle of the Bands & Songwriting and Tech.
$160 for both camps (full day) or $85 for a half day. For Kids Grade 2-7.
Both camps will finish with a small public presentation of our work and creativity from the week.
Battle of the Bands Rock Camp (9:30am -12:00pm)
Campers will form bands and participate in friendly competitive exersizes that foster teamwork, musicality, and playing cover songs. They will also learn to play instruments (vocals, guitars, keyboard, drums), and creating a new band, band name and band poster.
Music Production and Tech (1:00pm - 3:30pm)
This camp explores music creation and performance. Campers with be a part of a 'Tech Crew' where they will learn to create and produce music, visual media, and produce light shows. We explore both the creation of music and the performance of music in this camp. If campers have computers or tablets they are welcome to bring them or some will be provided for them.


All are welcome
No previous music experience is necessary. New musicians or experienced musicians are welcome.
Email craig@shiremusiccentre.com for more info.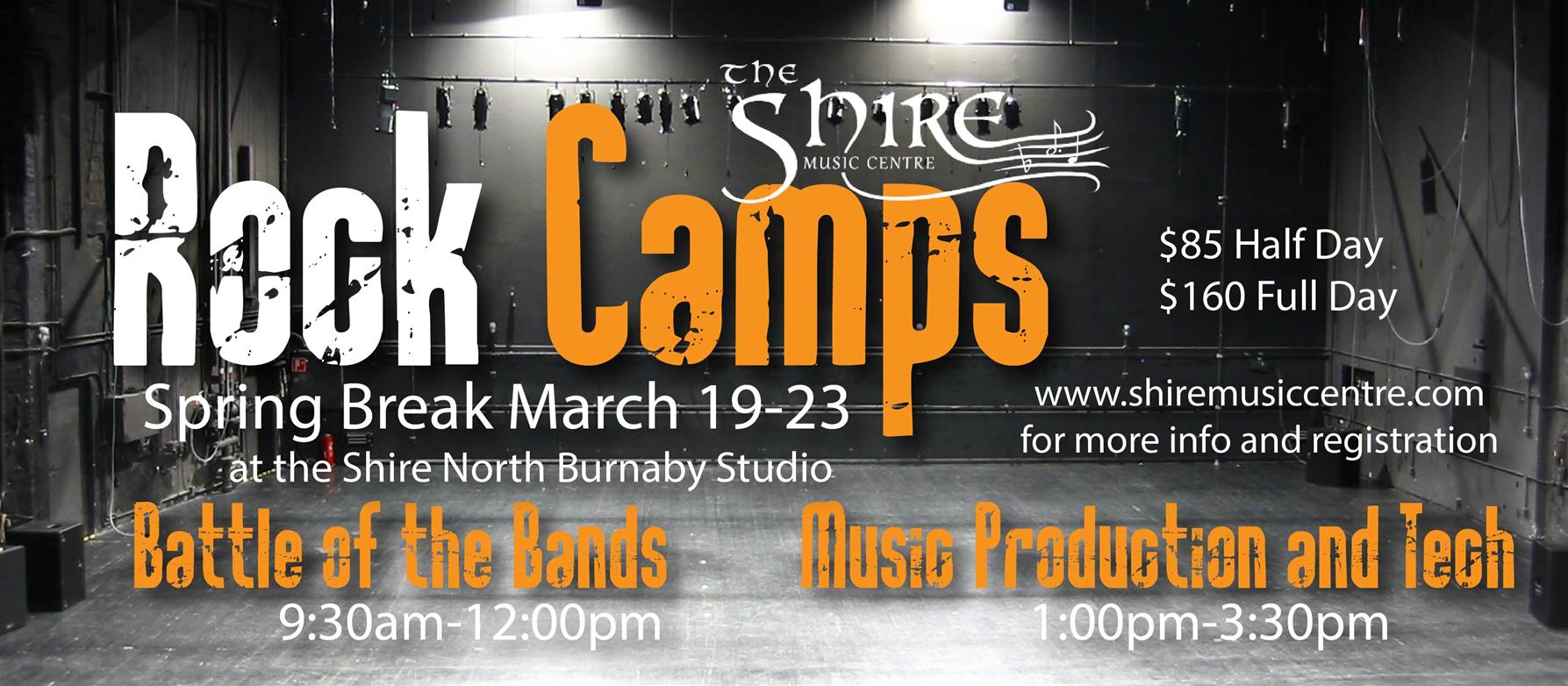 ---
---

For info or to book RockIT after school sessions at your school please email us: craig@shiremusicentre.com
Main Office and Forest Grove Studio
#30 8650 Cinnamon Drive, Burnaby, BC
SIGN UP FOR THE SHIRE NEWSLETTER